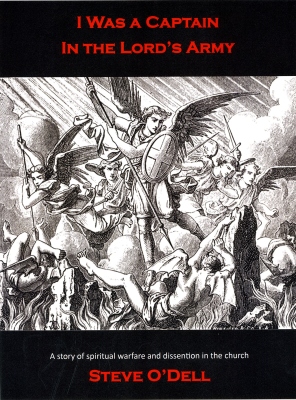 I WAS CAPTAIN IN THE LORD'S ARMY
Living Waters Church is embroiled in spiritual warfare and is in danger of being completely overrun by a large demonic force. Logan Hall, a commander in the Lord's army, makes a final stand at what the demon, Colonel Black Death, is calling the Battle of Poison Waters. Somehow, the enemy infiltrated the lives of the unsuspecting Christians. Spreading fear and confusion was only part of their devious mission. In this desperate hour Captain Hall suffers serious wounds inflicted by once loyal soldiers, compromised and influenced by demon spies.​​

Captain Hall is taken to an unknown location, in the care of a physician. While the spiritual battle continues to rage on the home front, Logan discovers demons have conspired to implicate him as the cause of the destruction of his home church. He realizes if he doesn't soon return to the battle, all will be lost. However, in order for his wounds to mend, he must first confide in the physician, telling all his broken heart will bear.

Logan's story occurs in Christian churches every day. Anyone who has been hurt or offended by other Christians in the family of God, will be blessed seeing how the Lord brings Logan through his fiery trial.
Sadly, when the Church fails to fulfill its fundamental purpose, to love one another; its witness to a lost and dying world sounds like an annoying, clanging, cymbal. Troubled souls long to see and hear the love of Christ harmonized in the lives of faithful Christians.
THE NEPHILIM PROJECT: A DEMON'S CHRONICLE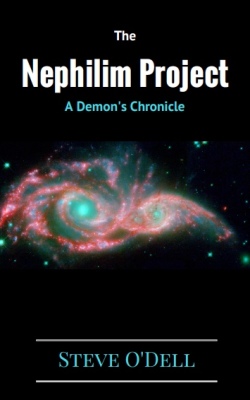 A demon's story should not be easily believed but on the other hand, ignoring the telling of The Nephilim Project may well lead to one's own destruction. From deep in the bowels of the earth, not far from hell, a demon named Utoneious laments his despicable existence. Wasting away in Tartarus he remembers the days of Heaven and gives testimony of what it's like to be Satan's slave. After encouraging the Church to implement the inquisition and torture of the Knights Templar some say Utoneious tried to redeem himself while others say he was a blind fool, driven by insatiable lust for a woman. Whatever the case, the fallen angel's story begins before the existence of death and leads down a path, where his destiny is intricately interwoven with a relic of Satan's design.

Contact me for a signed, limited edition copy of

The Nephilim Project

or

I Was a Captain in the Lord's Army